4 Construction Mistakes You Can Avoid During a New Home Build by Hiring a Design-Build Firm
New home construction projects require a crack team of experts to execute design plans, construction deadlines, and meet the highest quality standards. That's why many new homeowners are choosing the design-build method to complete their dream home builds over the traditional design-bid-build option. When even the most common construction mistakes are a matter of time and money, it's best to work diligently to avoid them. When you have an experienced design-build firm by your side, you won't have to break a sweat to iron out problems – we're working with you the whole way.
Read on for four common home build mistakes that can be avoided by using a design-build firm like DRF Builders.
Mistake No. 1: Budgeting Issues With Your New Home Construction Project
Setting a budget is much more than a moving target when you utilize a design-build firm for your new home build. Our cohesive team of designers and builders collaborate before construction even begins to make your dream home a reality within your budget parameters.
During the pre-construction planning phase of your new home build the DRF team works with you to outline the entire construction process and agree on budgetary expectations and requirements. This allows us to allocate your set construction budget efficiently and transparently, so everyone can remain on the same page throughout the project.
Because the entire team is a single entity, costs are streamlined with no surprises or unforeseen issues in the construction project's supply chain. If things are updated and changed, we are able to provide continuous real-time budget updates and additional monetary transparency.
Mistake No.2: Delayed Construction Timelines
Collaborating to schedule realistic timelines can be a challenge with traditional construction methods. Disorganization can lead to delays and resource mismanagement that continues to set back your move-in day. Some timeline disagreements and delays can start even before construction is set to begin!
With a design-build company, deadlines and timelines are predetermined in initial meetings by the entire design-build team. From initial design to final construction, all vital timeline information is under one roof, allowing the DRF team to prioritize tasks and avoid any frustrating interruptions or delays to your construction project. The DRF team values your home project's schedule as the guideline to provide you the best quality results.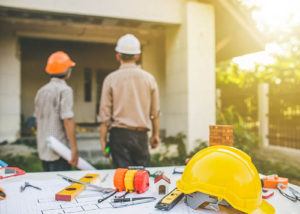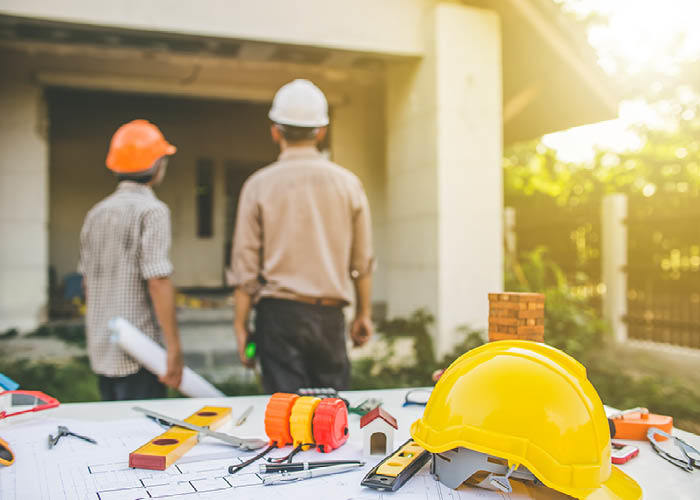 Mistake No. 3: Communication Breakdowns
Miscommunication is one of the main reasons a residential home build runs into construction delays and mistakes. Communication problems can easily pop up if there are too many moving pieces and people working independently to accomplish different goals.
A design-build company is a one-stop-shop when it comes to designing and constructing your dream home. Instead of hiring independent contractors for each phase of your new home build project, your design-build team will work together from start to finish to complete your project. The design-build team at DRF is armed with years of experience collaborating on projects and understands the importance of constant communication to ensure the success and satisfaction of our clients.
Mistake No. 4: Contract Confusion and Misunderstandings
During a new home construction project, juggling multiple contacts from different companies can be confusing and overwhelming for anyone. Conflicts with contracts can lead to some pretty undesirable situations and can even leave you on the hook to sort it out. While having a lawyer review contracts and documentation before you sign anything is always advised, understanding a construction contract shouldn't require a law degree!
Design-build teams streamline this daunting process by integrating the design and construction contracts into one document. Contracts drafted by our design-build team are intentionally easy to understand, and clearly outline the project details. You can rest assured your contact will concisely lay out the expectations, scheduling, budget, and cost projections of your entire project.
The Design-Build Team at DRF Builders is Here to Guide You Through the New Home Construction Process
Are you eager to begin building your dream home? With over 10 years of design-build experience, the DRF team is ready to help you navigate the construction process and turn your dream home into a reality.
To learn more about how our design-build team can benefit you in your new home build, contact our experts by calling us or connect with us online today!