Your Guide to the Most Popular Flooring Materials
Whether you're remodeling, adding on, or building from the ground up, picking the perfect flooring for your home can be challenging. Not only can the materials you choose completely transform the look of a room, but you should also consider how the room will be used, and the ongoing care the floor will need to ensure the highest return on your investment (ROI).
In this guide, we look at the most popular flooring trends and the benefits and potential drawbacks of each material, to help you find the best option for your home.
Hardwood
Hardwood is one of the oldest materials used in flooring projects and it continues to be a favored choice for many homeowners. Hardwoods can come from a variety of different trees like oaks, maples, and cherry. This makes every hardwood floor incredibly unique, so you can expect to find a large variety of colors and grain patterns to choose from.
Hardwood is one of the more expensive flooring options available, but its timeless and stunning character is hard to pass up. You will want to protect your investment though, as they are susceptible to scratches, dents, and moisture damage without proper care. 
Rustic, distressed textures
Aged, rustic and distressed textures are top sellers for hardwood floors. These highly desired textures tend to give spaces a very lived-in and homey feeling. While they can reduce the appearance of natural wear and tear, maintaining your hardwood floors with proper care should still remain a priority.
Reclaimed wood
With a concern for the environment, more and more homeowners are embracing sustainable options and opting for reclaimed wood. Not only does this option repurpose existing materials, it also provides a trendy, naturally-aged look without using the additional resources required to distress new wood.
Despite their age, reclaimed timber planks tend to be incredibly durable and strong, making them a great flooring option for busy homes or high-traffic rooms. Unfortunately, due to the rise in demand and a limited supply of true reclaimed wood, it can be a challenging material to source, and the cost can fluctuate drastically.  
Wide planks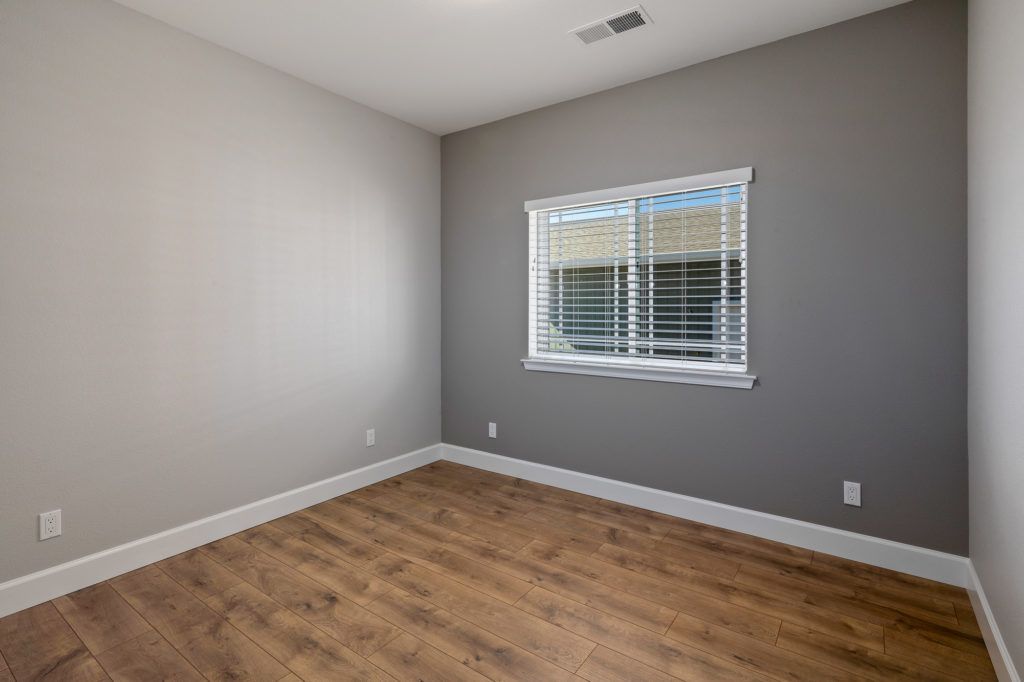 The retro look is in vogue now, and reclaimed wide plank flooring is the perfect fit for this aesthetic. Wide planks provide a warm, old-world appearance to a room, and highlight the natural uniqueness in each piece of wood. Floorboards that are six to 12 inches wide truly reveal a wood's natural character, including knots and grain.
Bamboo
Another popular, renewable material is bamboo. It grows quickly, for an easily renewable supply and its naturally lighter color can brighten small, dark spaces. When properly finished, bamboo flooring is easy to clean with mild soap and a basic mop. Similar to other woods, bamboo can also be refinished to remove stains, dents, and scratches. 
However, even with a high-quality finish, bamboo can still easily absorb moisture and is susceptible to damage from water including excessive humidity. This can make it a poor choice for bathrooms or basements.
Oil finish
A growing trend in bamboo flooring is a wax-based coating, usually made from a combination of organic oils and waxes that provides a vintage and handmade look. This finish is usually more matte in appearance and can make surface scratches less noticeable.
Engineered Wood
Engineered wood flooring is a very popular choice because it's highly durable, easy to keep clean, and has waterproof options. Compared to many organic woods, this engineered option also has a much lower price point. This material is extremely resistant to moisture, changes in temperature, and won't shrink or swell like traditional wood.
One thing to keep in mind is the possibility of fading. Direct exposure to the sun for long periods of time can cause the coloring of engineered wood to fade over time. However, many homeowners avoid this by placing furniture or rugs in areas that get direct sunshine or by closing the blinds during certain times of the day.
Gray and other cooler colors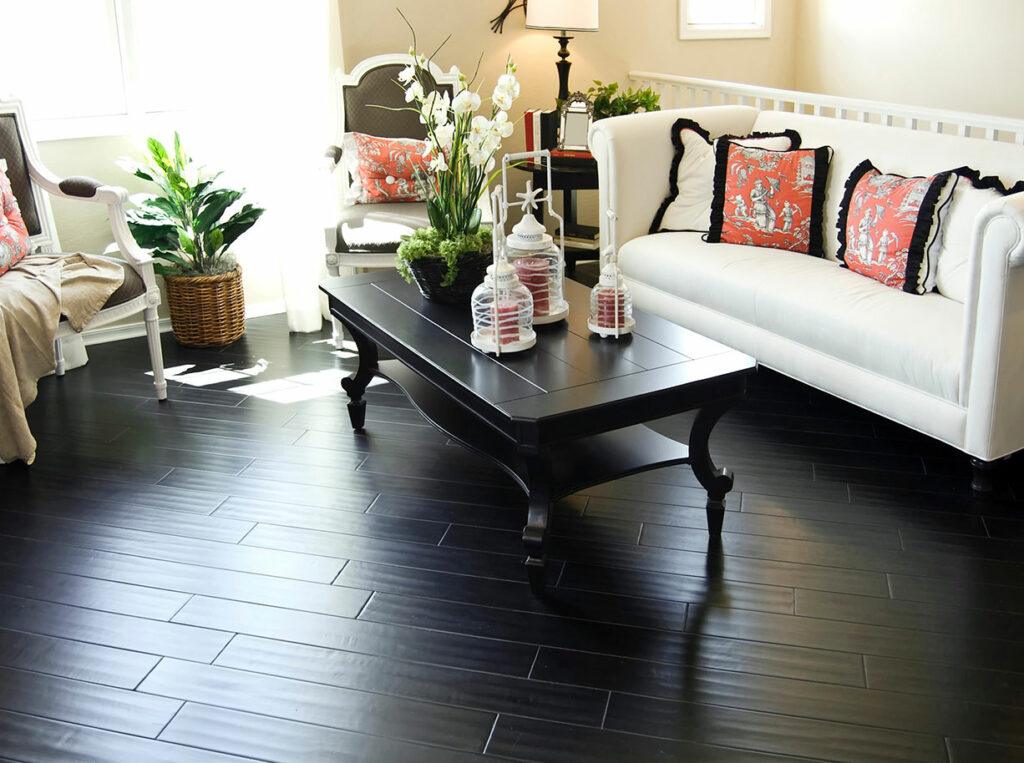 Colors for engineered wood flooring have shifted to darker, cooler tones like dark browns, even gray and charcoal. This is a move to a more modern look that can open up more decorating options.
Tile flooring
Tile will likely never lose its appeal for its versatility and indestructibility. One of the characteristics that draw people to tile flooring is that it is incredibly easy to maintain. It is stain resistant, and if any dirt or liquids are spilled on it, it can be easily wiped clean. Tile can also resist temperature changes and humidity, so it holds up very well in any room of your home year-round.
Naturally, the material does not retain heat well, so one possible disadvantage of tile flooring is how cold it can get during the winter months. Without proper precaution, it can also be slippery, as well as uncomfortable to stand on for long periods of time.
Oversized floor tiles
Overall, larger tiles have become an incredibly trendy flooring option, as they are a great way to open up a space and make a room look and feel bigger. Many homeowners are also choosing oversized tiles that are wood and stone look-alikes.
The right flooring is the foundation for any remodeling project
Deciding on flooring can be one of the biggest decisions when designing your dream home. It will be a prominent feature in any space, and with proper care, your floors can be a long-term investment with great ROI.
Our team at DRF Builders is dedicated to providing our clients with the highest level of quality and care. Whether remodeling your home, rebuilding, or adding on, we are here to bring your vision to life. If you would like to learn more, please call 707-888-0713 or contact us online today.