DRF Builders Featured Project: Custom Home Remodel
The owners of this Sonoma County home were ready to trade in cramped corners, unused space, and inconvenient layouts for a welcoming and functional living area. They needed a full remodel, and our team at DRF Builders were happy to create the custom-designed home of their dreams.
The dark, closed-off kitchen and living room coupled with an outdated downstairs bathroom left a lot to the imagination. Our creative team of designers and builders were excited to customize their entire downstairs living space.
Custom Kitchen Design and Remodel
The kitchen can be one of the busiest rooms of a household and it should spark creativity and harmony. When the owners of this Petaluma home realized their kitchen layout was more of an inconvenience than inspiration, they called DRF Builders in to help.
Our home remodeling team was delighted to work with them to create a custom layout during this remodel. A big part of this project included opening up the floor plan by removing existing walls and unused pantry space. You can see the striking transformation in the before and after galleries below.
Kitchen Before Remodel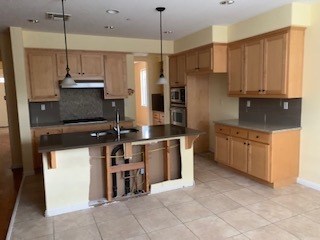 Kitchen After Remodel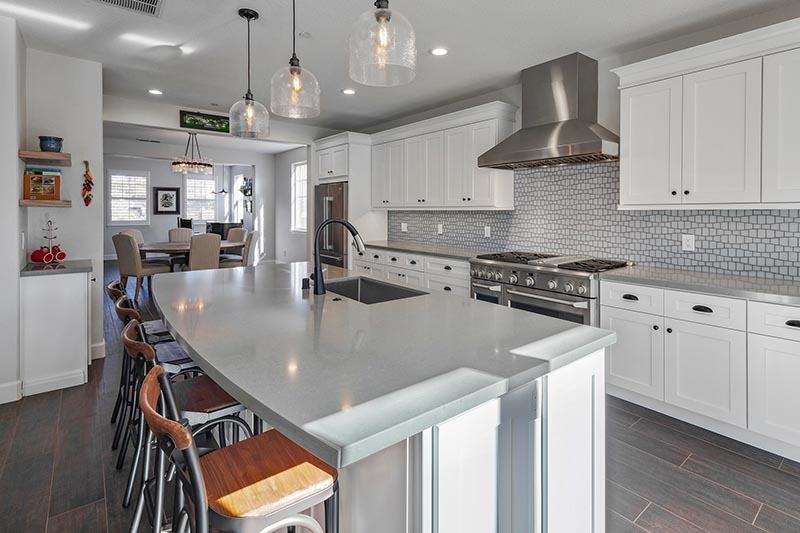 New Kitchen Features
White shaker style cabinets and fully paneled island
Soft-close doors and drawers.
Custom pull-outs in lower cabinets and pantry
Custom-built floating shelves stained to finish
Re-located the cooktop and hood
New recessed lighting: under cabinet lighting, and pendant lighting
Quartz countertop with a mitered edge.
Mosaic backsplash with contrasting grout.
New stainless steel appliances
Livingroom Design and Remodel
Even with ample windows, the layout of this Petaluma living room felt dark and uninviting. The area required a full remodel and our team was eager to bring new life to the space. The before and after galleries below demonstrate how our design-build team incorporated both functionality and luxury in this custom design.
Livingroom Before Remodel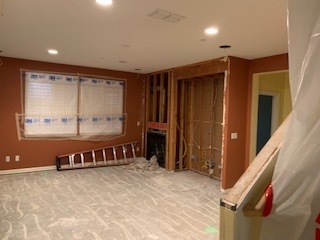 Livingroom After Remodel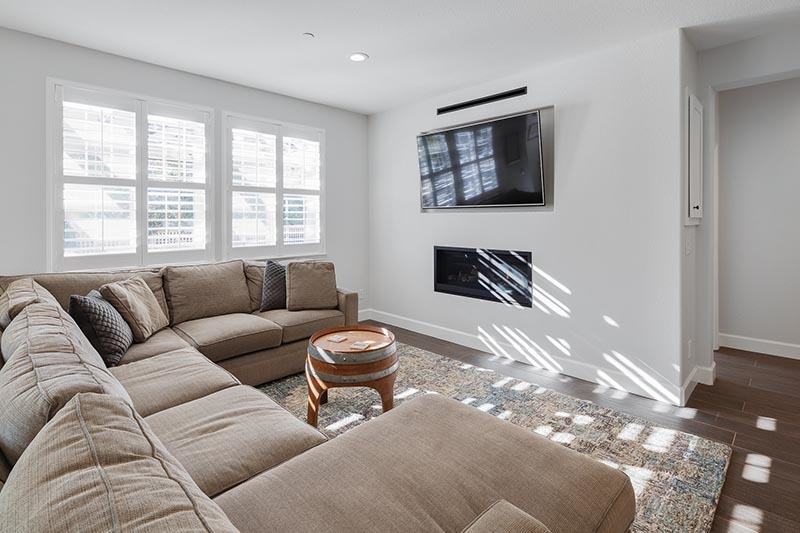 New Livingroom Features
Redesigned staircase with wood stained treads
New iron guardrail and handrail with black powder coat finish
A new custom white built-in bookshelf
New gas linear fireplace with an overhead heating system
Custom-built recessed opening for flat screen tv with hidden entertainment media cabinet
Wood plank tile flooring throughout the first level with contrasting grout
Bathroom Remodel
Before the remodel, this bathroom lacked attractive storage and adequate lighting, and was full of outdated features. Our team was able to design and build a new bathroom that felt clean and bright, and featured modern fixtures that will save the homeowners money in the long run.
Bathroom Before Remodel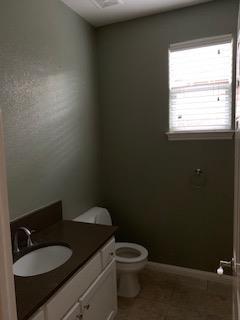 Bathroom After Remodel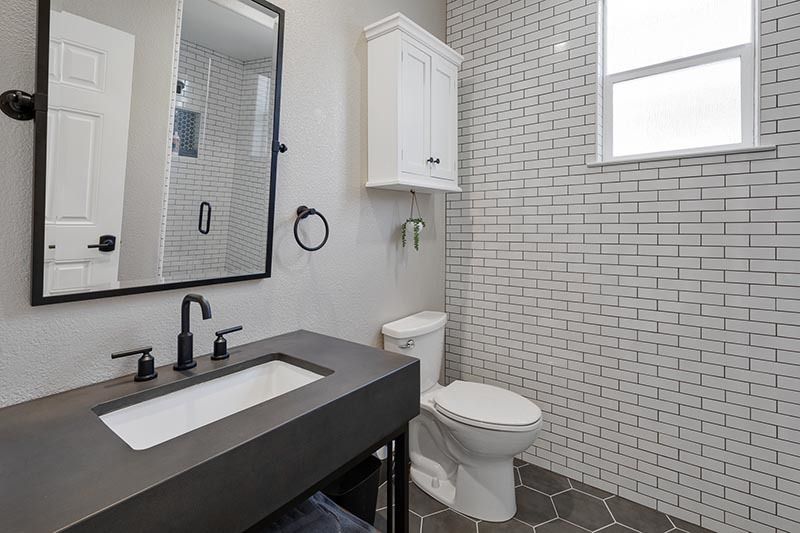 New Bathroom Features
Subway wall tile
Mosaic tile floor
Recessed niche
Architectural bathroom floor tile
New matte black shower hardware
A modern freestanding vanity with matte black faucet and hardware
New mirror and light fixture
Hire a Design-Build Firm for Your Sonoma County Home Remodel
If your space is feeling outdated, or not conducive to your lifestyle, it is time for a remodel. With a design-build firm like DRF Builders, you can customize and update your home with one team. This ensures you get the most out of your remodel project and increases the comfort and convenience of the spaces you spend the most time in.

Our team is passionate about utilizing their creative talents while delivering projects on time and within budget. Contact DRF Builders to request an estimate and get started on your home remodel project!