If you're a property owner looking for ways to maximize the value of your commercial property, this guide is for you. Tenant Improvements (TI) are commercial remodel projects made to the interior of a rental property to accommodate the needs of a specific tenant. These improvements can be made under a current lease or completed prior to a new tenant moving in. For instance, a space that was previously a restaurant may need to be converted to accommodate a bookstore, or an office space might adopt a more open floor plan to accommodate more employees. These leasehold improvements, as they are also called, can secure long-term profitability for both the owner and the business renting the space. In this article, we provide valuable insights on the various stages involved in executing a successful TI project to ensure the long-term satisfaction of your tenants and profitability of your property. From planning and design through the construction phase, we answer the crucial question: How does the tenant improvements construction process work? 
Tenant Improvements Planning and Design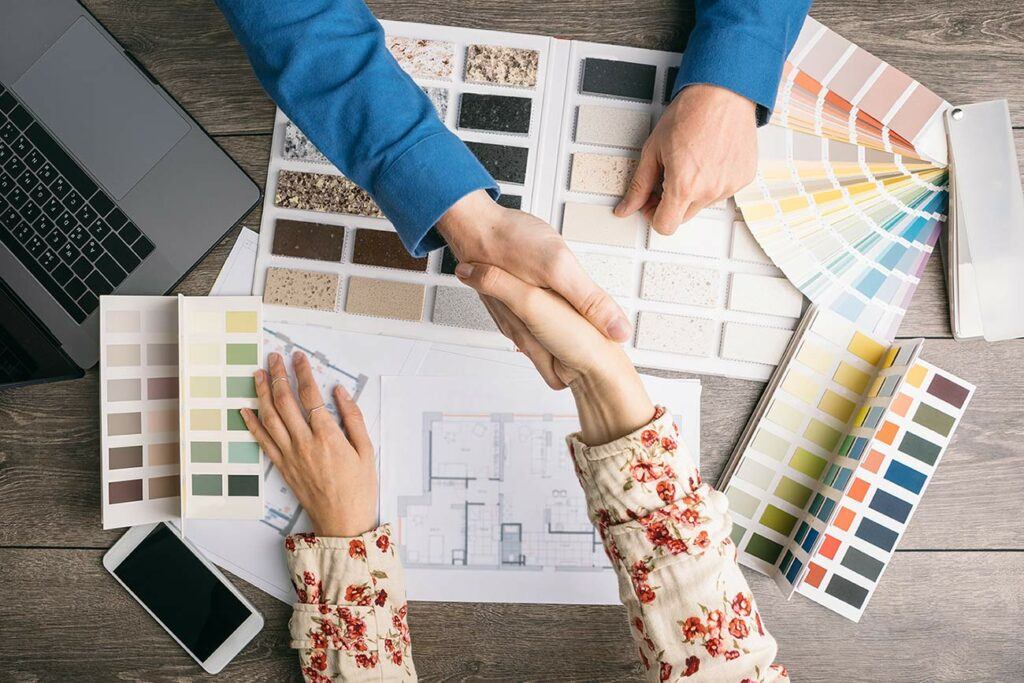 The first step for any tenant improvements project is thoroughly understanding your tenants' needs and goals for the space. To ensure that a commercial space can adequately meet their needs, the scope of the customizations can vary greatly. Some of the most common tenant improvement projects include replacing the flooring, changes to the lighting, or other renovations to the interior of the space. However, not all modifications are considered tenant improvements, including any renovations to the exterior of the commercial space, or any changes to shared spaces on the property. Understanding the difference will be incredibly important, especially in terms of your tax filing as the property owner.
Once you have a proposed scope of work of qualifying improvements, the planning phase can begin. During this planning stage, you and your general contractor will collaborate to finalize the project contract. The more details you have locked in and agreed to by all parties before construction begins, the fewer problems you risk having down the line. With a solid, well-thought-out plan and an expert design, you can navigate a tenant improvements project with confidence.
As the property owner, you will work closely with your commercial builder to create a plan that will meet the needs of your tenants, while also ensuring the highest ROI. This will include optimizing your budget, timeline, materials sourcing and more. Your team will also work with you to ensure the property meets all OSHA requirements. An experienced, commercial contractor will be familiar with local building codes and regulations and be able to keep the plans and design within known parameters from the start.
Tenant Improvements Pre-Construction Stage
During the pre-construction stage, your construction team will obtain permits, order materials, execute any necessary demolition and site prep, and hire subcontractors as needed. As the permitting and inspection process progresses, you should expect your design-build team to keep you informed.
This will also be a good opportunity to inform any neighboring businesses or other tenants about the upcoming construction. While your contractor will do everything they can to limit the disruption, communication early on can help keep everyone happy throughout the process.
Tenant Improvements Construction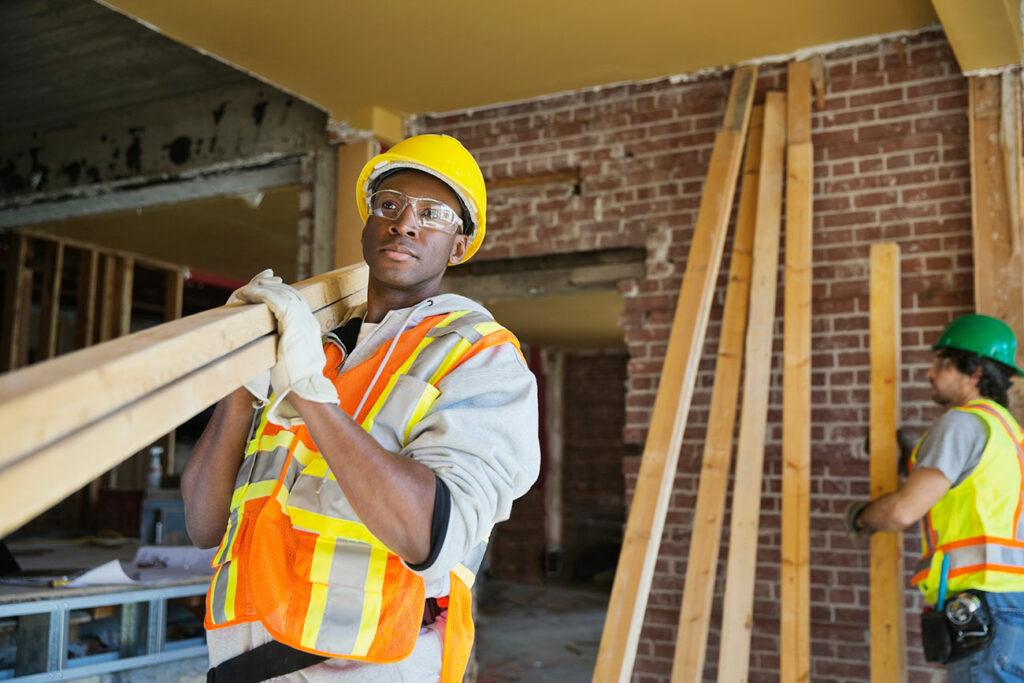 Your commercial construction team will begin with any required demolition and from there will handle everything from interior build outs to new equipment installation, and everything in between. During construction, your general contractor will provide regular check-ins and updates on the progress of the project. They will likely alert you when inspectors sign off on plumbing or electrical, and will coordinate with you, if you need food service or OSHA inspections. Your TI contractor will provide you with copies of the permits and inspection sign offs along the way.
Final Sign Off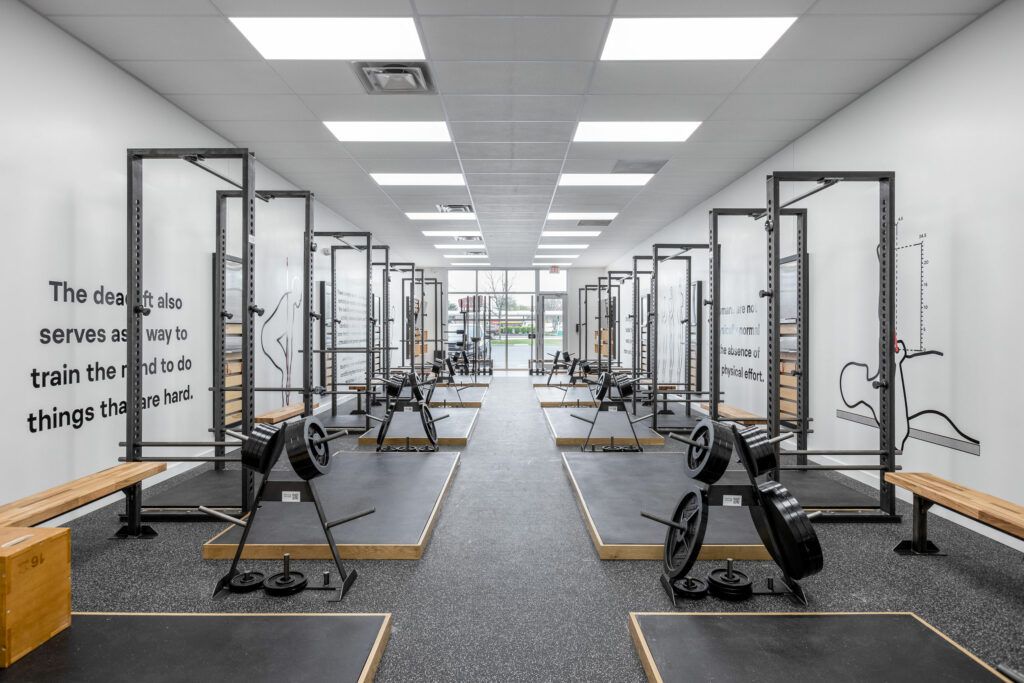 Once construction is complete, you will be given a walk-through of the space to ensure all changes have been made properly and completed to your satisfaction. If items have been missed or remain unfinished, the general contractor will add them to a "punch list," and will complete those items before a final inspection and sign off. Upon completion, your general contractor will make sure the space is clean and ready for immediate move in.
Hire an Experienced Tenant Improvements General Contractor
For a commercial building owner, the tenant improvements process involves choosing the right design-build team, being involved in planning, and keeping lines of communication open. When it comes to choosing a general contractor for your commercial project, it's important to choose a contractor with TI experience near you. A local contractor will have relationships with local vendors, building departments, and subcontractors, which will help to keep the project on track and on budget. If you're in the San Francisco North Bay, the expert team at DRF is here to help you with your tenant improvements construction project or any other commercial construction services you may need.