When it comes to renovating or improving a commercial space, finding the best tenant improvements contractor near you is essential. A good commercial contractor can help you bring your vision to life and ensure that the project is completed on time and within budget. However, with so many contractors out there, it can be hard to know if you are choosing the best one for your commercial construction project. Meeting your tenant's expectations and fulfilling your tenant improvement (TI) agreement with them is important. Plus, the sooner the project is completed, the sooner you can start realizing a return on your investment with lease revenue.  
If you're new to build-outs, you can also check out "Your Guide to Commercial Tenant Improvements."
Finding the right builder for the right project is the first step to its success. But where to start?
Finding the Best TI Contractors Made Simple
In this guide, we'll offer some tips for finding a good tenant improvements contractor near you to help you avoid possible problems during pre-construction, construction, or post-construction phases of the commercial build-out. Following these simple tips will help you make an informed decision when choosing the best commercial construction company for your project.
1. Lean Toward Local Experience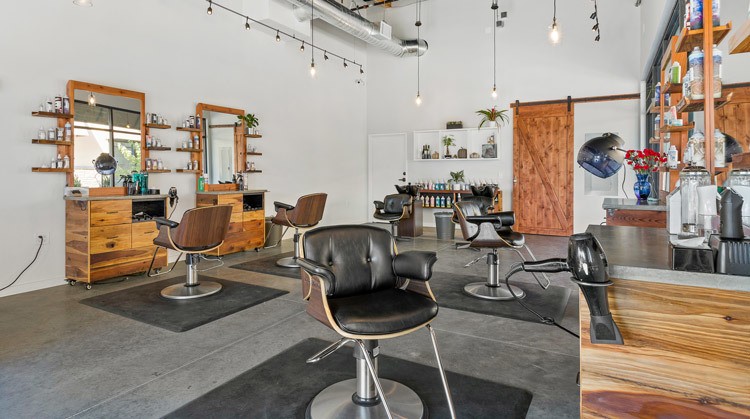 Hiring a local tenant improvements contractor will ensure that you are partnering with someone who has a relationship with local suppliers and knows where to get the best quality materials at the best price. In addition, a local commercial contractor will be familiar with regulations in your area and will be able to help you avoid common permitting pitfalls that could drastically affect your construction project's timeline and your budget.
2. Check Their Reviews
Reading online reviews and testimonials can help you become familiar with a company's reputation. Most firms will post reviews and testimonials on their website, for your convenience. However, it's also a good practice to read their reviews on consumer satisfaction sites as well.
Personal recommendations can also be very valuable. You may know local business or building owners who have recently completed a build-out. They may be your best resource for finding a good TI contractor in your area. Ask them who they used and what their experience was like.
3. Save Time and Money with a Design-Build Contractor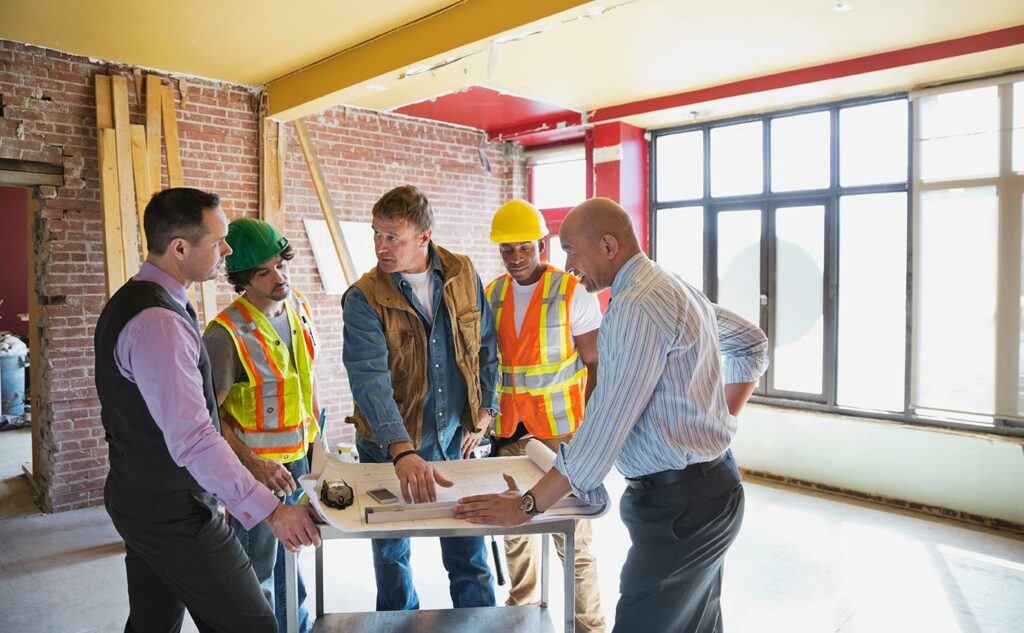 Partnering with a design-build contractor, means you get an entire team of industry professionals, including architects, engineers, and builders all under one contract. With one team, all dedicated to your project from the beginning, there is less opportunity for scheduling conflicts, miscommunications, delays, and stricter control over budgets and timelines.
4. Browse Their Portfolios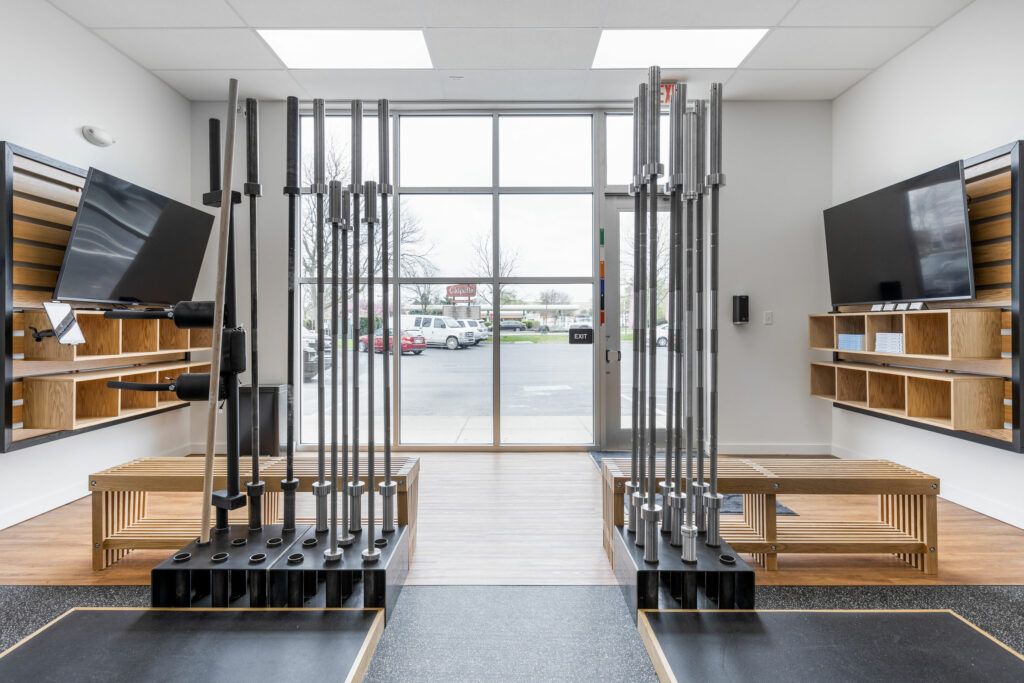 Browsing through the builder's online portfolio of tenant improvement projects will give you a good idea of the types of industries and the size of commercial projects they have experience with. If you don't see a commercial construction project similar to yours in their portfolio, ask them for a list of TI projects, which may include many more projects than are represented in their online portfolio. For a visual of the projects for which they had no photo, you can visit those clients' websites. If it's a local business, you can visit the client's building in person. Ask for a tour, and arrange a meeting, if possible, with the building owner to ask about their experience working with that contractor.
5. Interview Prospective Contractors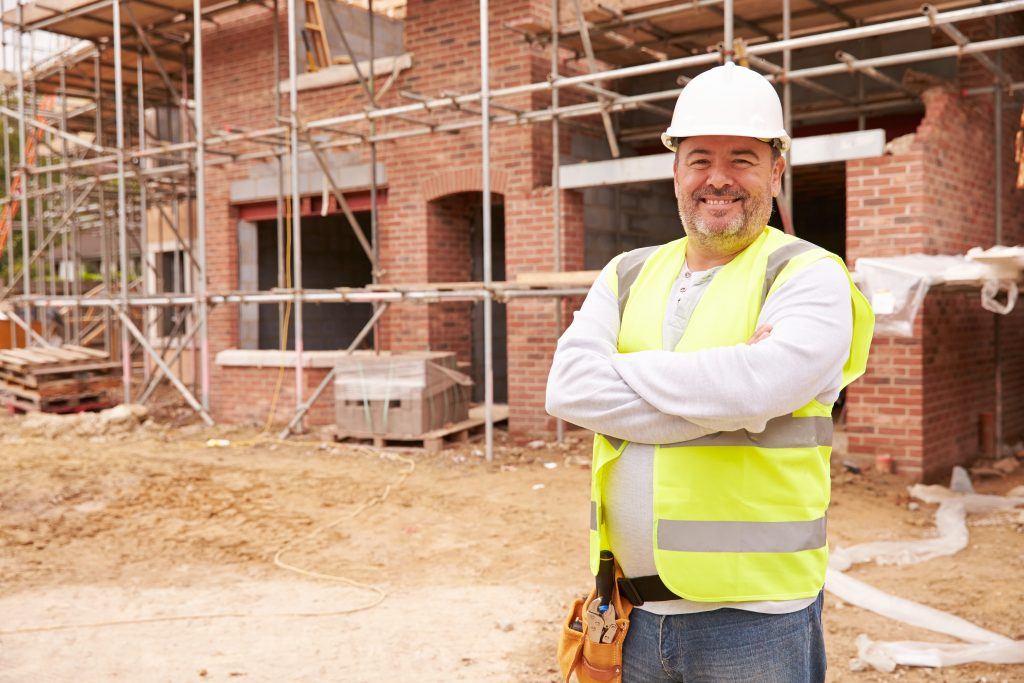 Once you have a short list of qualified, licensed, bonded TI contractors in your area, you can begin a conversation. Good questions to ask include:
What is your availability for my project?
What aspects of the project would you sub out?
What subcontractors do you prefer?
What vendors do you use for lumber, plumbing, and electrical?
Do you have good back-up list of vendors and subcontractors?
What does your payment schedule look like?
Do you provide any guarantees or warranties?
How do you monitor and control project costs?
Another deciding factor can be how responsive they were to your inquiries. Did they listen carefully and answer fully? Given the scope of the project, you want to make sure that they take the time to communicate with their clients, to prevent any problems that can arise from miscommunications.
6. Beware Low-ballers
While it may be tempting to choose a tenant improvements contractor who provides a price far below their competition, it's essential to proceed with caution. Such initial estimates could exclude important aspects of the project, leading to unexpected costs and delays down the road. Significantly lower rates may also indicate that the contractor cuts corners, compromises on quality, or simply lacks the necessary experience to provide an accurate estimate. Therefore, it's crucial to prioritize the overall value and quality of the contractor's work over a low initial estimate.
Contact the Tenant Improvement Contractors at DRF Builders Today
At DRF Builders, our design-build team will work with you every step of the way to ensure your tenant improvements project is completed according to your vision, your budget, and your timeline. If you would like to learn more about our tenant improvements, commercial construction, or commercial remodeling services in the San Francisco North Bay, contact us online today.