How You Can Preserve the Original Appeal of a Historical Home When Remodeling with a Design-Build Team
Owning a historical home is a one-of-a-kind experience. These older properties provide a connection to your community's history through unique architecture and charming features that can't be found in modern homes. While living in a piece of history may be a dream come true, many older properties require remodeling to keep up with modern ways of living.
The good news is: updating your historic home doesn't mean you have to sacrifice its original appeal. If you are thinking about remodeling your historical home to bring it up-to-date, but are worried about compromising its original charm, our design-build team at DRF is here to help.
Modernize Your Historical Home Without Losing Its Original Charm
While historical homes come with many unique features, they will likely be subject to some wear and tear due to their age. When our design-build team at DRF Builders remodels a historic building, we aim to restore its unique beauty, update its functionality, and preserve its authenticity.
These tips will help you bring your home up-to-date by incorporating modern elements without jeopardizing its classic feel.
Inspect the Foundation
Whether you recently purchased an older building or have been living in it for a number of years, a foundation inspection is the best place to start your remodeling project. Inspecting the foundation of your home for cracks, soggy cement, pests, and a number of other things is essential to establishing a full picture of the extent of remodeling your building will require.
Some common signs of foundational issues are easier to spot than others. Wonky or uneven flooring is a quick indication your home's foundation is in need of repair. Meanwhile, hidden hairline fractures in the foundation can leave your historic home vulnerable to leaks, mold, and decay. All of which can be hard to identify by an untrained eye and could compromise the stability of your entire home.
Replace the Plumbing and Electrical Systems
Many historic homes around Sonoma County still contain their original electrical wiring and plumbing systems. These outdated systems are the most common problems we find in older properties. We will inspect and evaluate your home's wiring and plumbing systems to bring the inner workings of your historical home up-to-date.
Not only can outdated wiring and plumbing be unsafe, they can be incredibly inefficient as well — driving up your water and energy bills. When you choose to modernize an older building with updated systems, you will save money in the long run.
Add Modern Features With Historical Character
Once you've updated the essential inner workings of your home you can move on to restoring its historical charm with modernized functionality. In the inspiration below, we will guide you through a complete modern Victorian remodel in Petaluma, California. Our team aimed to keep its original aesthetic, but greatly modernize the overall interior for a luxurious experience as you walk and live in the home.
Updated Flooring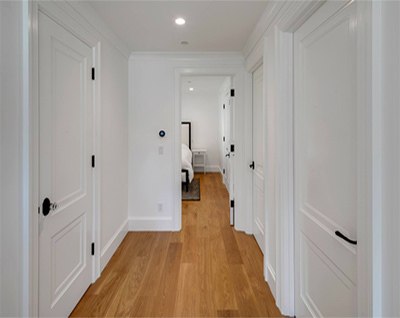 One of the first things people notice when entering a historic home is the flooring. Original hardwood floors are a gem to discover, and refinishing them restores their natural beauty.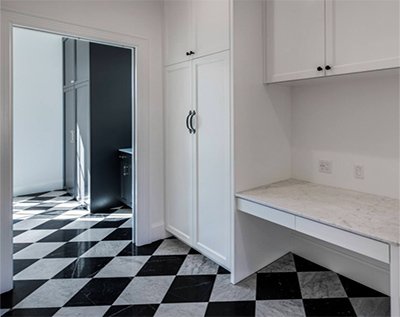 Another eye-catching flooring option is unique tiling. Choosing to update your bathroom, kitchen, or mudroom flooring with new tiles that contain an antique aesthetic will maintain that vintage feel. Black and white checkerboard tiles are a classic choice, and you can always get creative with different sizes and designs.
Walls & Windows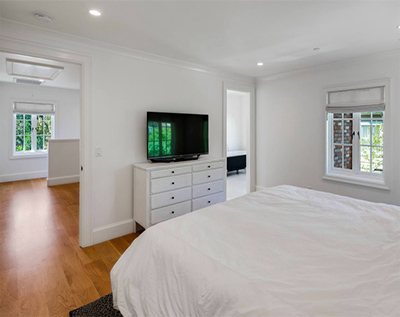 Restoring the original crown molding and trim from an older home can go a long way to help preserve the original feel of a home while bringing it up-to-date. Many modern built homes lack the intricate trim and unique crown molding that define many historic homes.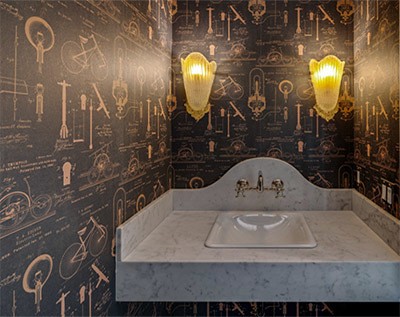 Adding antique-themed wallpaper to areas of your home can act as a beautiful accent that calls back to a different time.
Modern Accents with Historic Appeal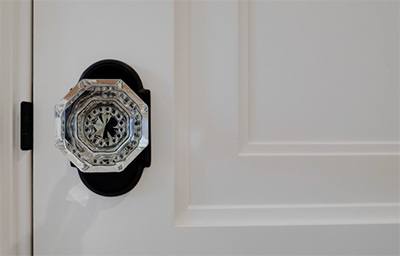 Door fixtures with vintage materials, like crystal and brass, are sure ways to give guests the feeling that they have stepped back in time in your remodeled home.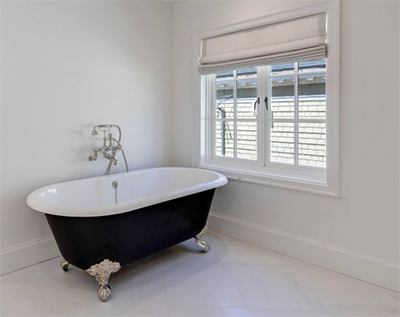 Kitchens and bathrooms can also be updated with new fixtures with an antique feel. Freestanding, clawfoot tubs with beautiful vintage-inspired fixtures is one of the easiest ways to immediately instill a sense of nostalgia.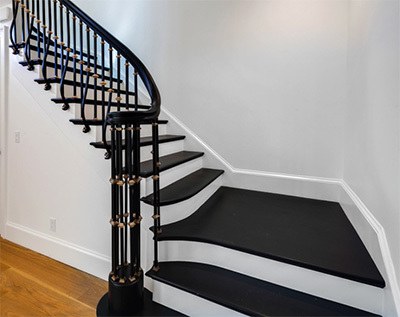 Original staircases are a great feature that, when finished correctly, can maintain a richly unique and classic charm with modern design. If the original staircase railing is unsalvageable, there are always new options available that are inspired by the past.
Take the complete tour through the remodel of this historic Sonoma County home, here.
Contact DRF Builders About Your Historical Home Remodeling Project
If you are looking to remodel your historic home while preserving its classic feel, the experts at DRF Builders are here to help! Our experienced design-build team can handle the entire permitting process with ease, and will make sure your remodeling project is completed on time and on budget. We want to work with you on your next historic home remodeling project to create the stunning and functional living space of your dreams.
Contact us online today to learn more about our home remodels and renovations services.