Tips to Ensure the Success of a Commercial Building Renovation Project
Renovating your commercial property can be an exciting opportunity to improve its appearance, functionality, and value. However, commercial renovations can also be a big undertaking, and there are a number of factors that can impact your project budget and timeline, and affect the overall outcome. To ensure you get the most out of your investment, projects like this require careful planning and consideration.
In this guide, we will outline some key things to consider when renovating your commercial property to help you make informed decisions and transform your property into a valuable asset.
Define Your Goals
When undertaking a large construction project, like a commercial building renovation, it's easy to get caught up in the details and lose sight of the goals. Circling back to the reason why you're renovating your commercial space can help you stay focused and ensure that the project is meeting the goals you've defined.
You may have several reasons for renovating, but one or more goals are likely in this list:
Improve Energy Efficiency
Energy efficiency improvements, such as updating the HVAC system, adding solar, replacing lighting with LED fixtures and bulbs, installing insulation, or double-paned windows, can not only save energy but save you money on utilities.
Increase Curb Appeal & Property Value
Performing upgrades to increase curb appeal and property value can increase your borrowing power, attract better tenants, and get a better price for your property if you put it on the market.
Improve Tenant Loyalty
Keeping your building functioning properly and updating it with modern appeal will improve tenant loyalty. Decreasing turnover will have a positive impact on your rental income.
Change Function
If you only have one tenant, who is moving out, you may be renovating to attract a different sort of business, or you may be doing tenant improvements for an incoming tenant.
Plan for Success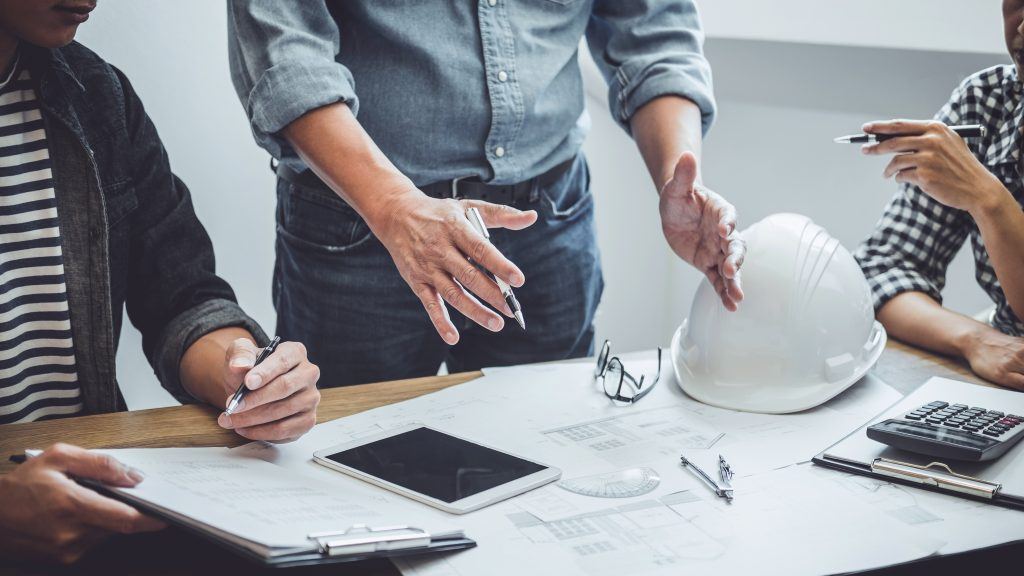 The success of any commercial building renovation project relies on proper pre-construction planning, design, accurate budgeting, and choosing the right team. With your project goals in mind, your next big consideration is your team. You'll want to partner with an experienced team of commercial contractors, who can help you navigate the renovation process efficiently, and provide a high-quality final product.
Choose a Design-Build Firm
With so many people, pieces, and parts, there are a lot of factors that can drive your costs up, or cause delays during a commercial renovation. Hiring a design-build firm has many benefits including working with a centralized team of professionals, who will manage every aspect of your project in-house.
This alone greatly reduces communication issues simply because there are fewer people with whom you need to coordinate. Working with a design-build firm also means your entire team already has years of experience working together to meet deadlines within set budgets.
Hire a Local Commercial Contractor
Hiring a local commercial building renovation contractor will ensure that you are partnering with someone who has a relationship with local suppliers and knows where to get the best price locally. In addition, a local contractor will be familiar with permitting regulations in your area and be able to help you avoid permitting pitfalls that could drastically affect your timeline and your budget.
Design with ROI and Long-Term Goals in Mind
When it comes to designing a commercial space with the highest return on investment (ROI) in mind, it's always important to consider the long-term goals of the property. To make the most informed design decisions, consider your target market and the intended use of the space. Other key factors to consider when designing with ROI and long-term goals in mind include:
Current Tenant Needs
Your Target Market
Energy Efficiency
Curb Appeal
Security
Safety
Communicate Often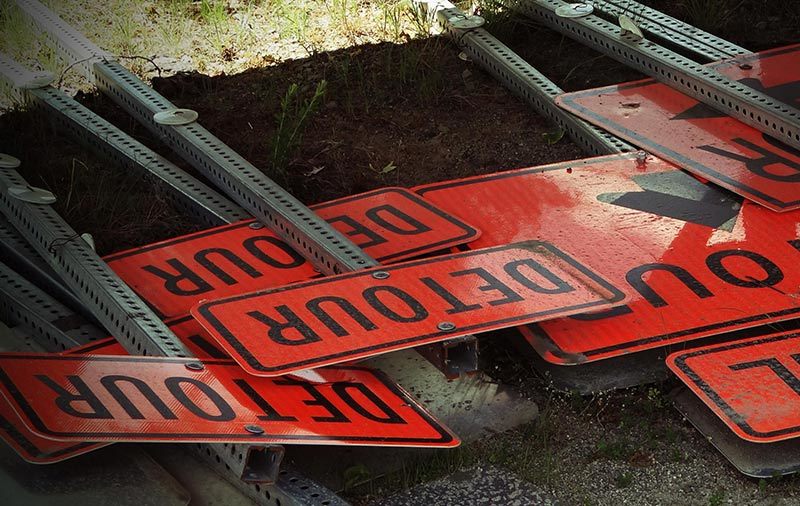 Everything works better with regular communication. Keeping lines of communication open with your contractor, your tenants, and your neighbors will make for a smoother process and possibly avoid unnecessary delays. By considering communication from the outset of the project, you can streamline the renovation process and ensure that the final result meets the needs and expectations of all stakeholders.
Regularly Check in with Your Contractor
Scheduling periodic check-ins with your contractor can curtail misunderstandings and reduce the likelihood of avoidable change orders. It's also a good idea to agree in advance on which situations will trigger unscheduled communication.
Keep Current Tenants Updated
If you have current tenants, they will be greatly impacted by things such as noise, dust, limited building access, and a decrease in foot traffic. Communicating with them every step of the way will encourage their understanding and patience during the construction phase. This, in turn, will foster loyalty and help prevent vacancies that can hurt your bottom line.
Make sure you inform current business tenants as soon as possible about disruptive events during renovation such as:
Changes in timeline
Restricted building access
Increased noise
Changes to parking or street access
Displaying a 3D rendering of the completed project, reminding them of the improved environment that they and their employees, clients, or customers will soon enjoy, will also engender goodwill.
Keep Your Neighbors in the Loop
Depending on the scope of your project and the proximity of the nearby buildings, you may want to communicate with your neighbors as well. Keeping advanced lines of communication open with the owners and occupants of the buildings adjacent to yours may even have unexpected benefits. For example, they may allow you to use their parking lot for displaced tenant vehicles or exterior wall space for directional signs in the case of temporarily detoured foot traffic.
The Local Commercial Contractors at DRF Builders Are Here to Help
At DRF Builders, our expert team of designers and builders all work alongside you to execute your vision from beginning to end. Our goal is to complete every project on time, within your budget, and ensure your confidence during every phase of the build.
Contact us online to set up an appointment to discuss your commercial renovation project. You can also reach our California office at (707) 888-0713 or our Idaho office at (208) 572-2854.